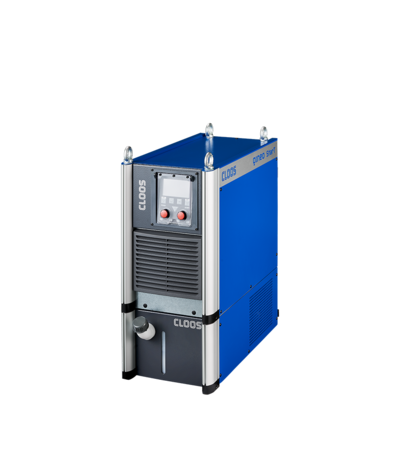 Qineo StarT
Simply weld better with the QINEO StarT:
The welding power source offers you an easy entry into the world of automated welding. Use the advantages of the four available CLOOS welding processes in addition to the standard processes. This allows you to start welding immediately – without a long parameter search. Benefit from numerous optional components and functions. This makes the QINEO StarT your individual power source - exactly as you need it for your automated welding tasks.
High-quality components with optimum price/performance ratio and excellent welding characteristics
Faster to the target with the preset parameters of four CLOOS welding processes
Simple, quick, and intuitive operation with the MasterPlus Compact operating module
Prepared for many commonly used standard interfaces
Modular design and extensive accessories for flexible application possibilities adapted to individual requirements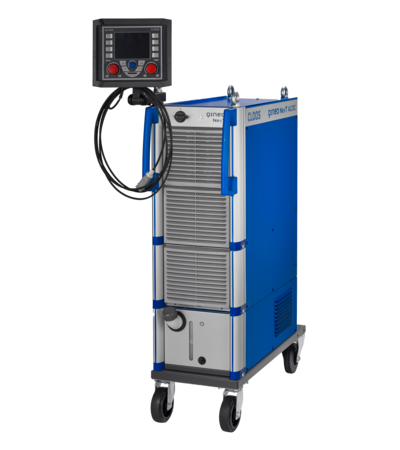 Qineo NexT
The QINEO NexT Premium has all important components and functions "on board" so that you are perfectly prepared for the future. The heart of the QINEO NexT is an inverter power unit developed by CLOOS which clocks with a high frequency. This allows an even better arc control for excellent results: The unique welding characteristics enable you to solve complex welding tasks perfectly. A multitude of optional components and functions make the QINEO NexT your individual power source – exactly how you need it for your tasks of automated welding.
High-quality inverter technology for excellent weld quality
Robust housing and user-friendly operation guarantee a high availability
Prepared for all commonly used standard interfaces
The Premium operating module, designed for the highest level of welding
A wide range of accessories guarantees that the QINEO NexT can be adapted to your needs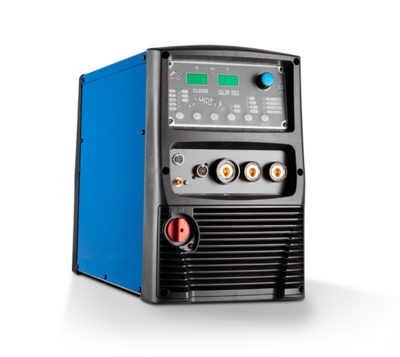 Qineo GLW AC/DC
TIG inverter AC/DC welding power source up to 500A for robotic welding:
With its excellent process functions, you can use the QINEO GLW TIG Inverter welding power source series for a wide range of applications in robotic welding. The QINEO GLW provides three different AC waveforms. In this way, you always react appropriately to the special requirements of welding aluminium materials. An interface offers an optimal connection to robot or system controllers.
Safe arc ignition: Matched start parameters for best ignition conditions
Alternating current waveform for every need: Individual AC waveforms for demanding tasks
Penetration function for thin/thick plate joints: Joining of aluminium plates of very different thicknesses
Optimum power and weight ratio The powerful but light partner - everywhere
Everything at a glance: A clear operating panel for easy handling
Robust construction: High level of stability of the devices
Automation interface: Easy integration of the TIG welding power source in robot welding systems