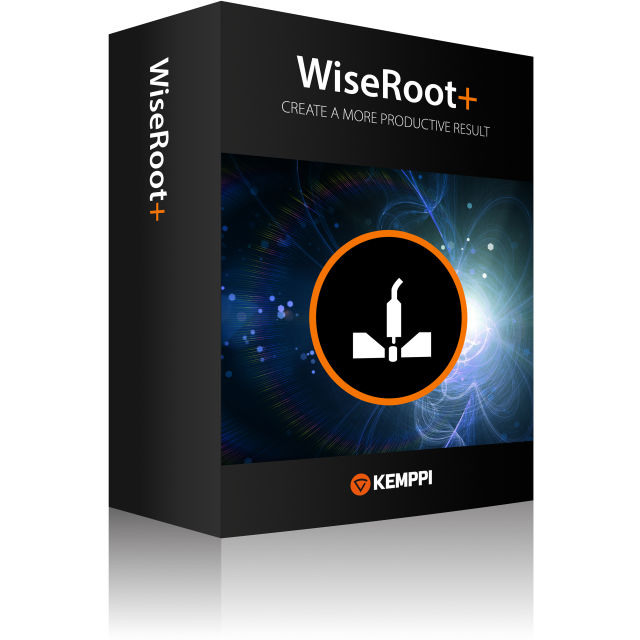 Wise Root +
HIGHLY EFFICIENT ROOT PASS WELDING
WiseRoot is an optimized short arc process for root pass welding without backing. The process is highly effective being significantly faster than stick (MMA), TIG and standard MIG/MAG short arc welding, yet producing high quality welds. The welding of fixed pipes in any position is possible and groove angle can be reduced by even 40%, depending on the application.
A stable and efficient arc resulting in excellent weld quality is enabled through precise real time voltage measuring, current control and right in time filler metal droplet releasing. Filler metal transfer is smooth and spatter-free. WiseRoot is a MIG/MAG welding process 131, 133, 135 or 138 according to standard EN ISO 4063.
BENEFITS
Increases welding speed compared to MMA, TIG and standard MAG short arc welding
Gives the possibility to reduce groove volume
Allows wide range of root gaps and faces without incomplete or excessive penetration
Easier to learn welding technique
No need for backing ring
Less spatter
Allows welding of fixed pipes in all positions
Allows welding of rotated pipes
Allows welding with long cables
Processes can be used with different materials; steel, stainless steels and high alloyed steels
In WiseRoot+ excellent arc characteristic also with CO₂
Wide selection of wire diameter (0.8 – 1.2)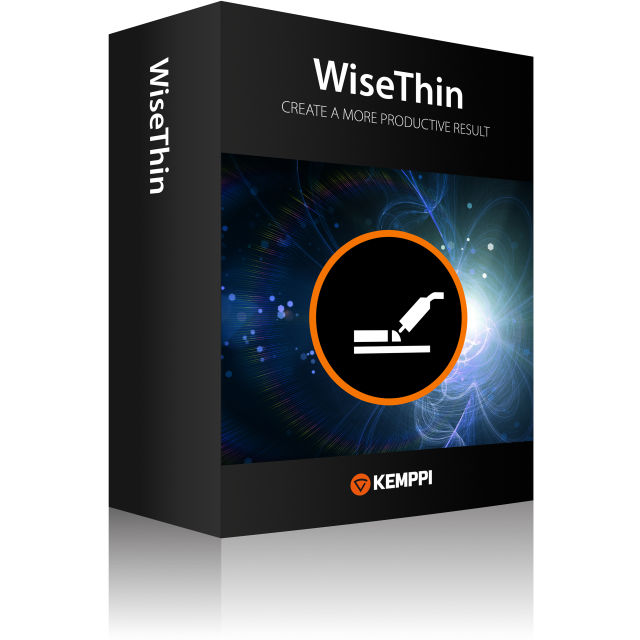 Wise Thin
INCREASE WELDING SPEED AND ACHIEVE BETTER QUALITY
WiseThin is a tailored cold arc process for manual and automated thin sheet welding and brazing. Typical applications include automotive manufacturing and quality light plate fabrication in ferrous and stainless steel materials.
WiseThin+ is a tailored cold arc process for manual and automated thin sheet welding. The WiseThin+ process is based on precise voltage measurement and current control. Mixed gas welding characteristics with pure CO₂. Expands the parameter window and thus reduces the need to use smaller wire diameters. Soft and pleasant arc characteristics. Excellent welding characteristics for welding plate thicknesses 0.8…3.0 mm. Reduces heat input and thus also deformation. Excellent arc ignition for tack and intermittent welds.
BENEFITS
Higher welding speed than in traditional shot arc welding
High-quality welds, reduced post-weld rework
Lower heat input and thus also less deformation
Decreased amount and size of spatters
Stable arc for positional welding for thicker plate thicknesses
Excellent arc ignition for tack and intermittent welds
Savings in welding costs as you get mixed gas welding characteristics with pure CO₂
Down hand and all positional welding
Easy to make short welds because of accurate arc control
Suitable for brazing
Expands the parameter window and thus reduces the need to use smaller wire diameters
Soft and pleasant arc characteristics
Easy to use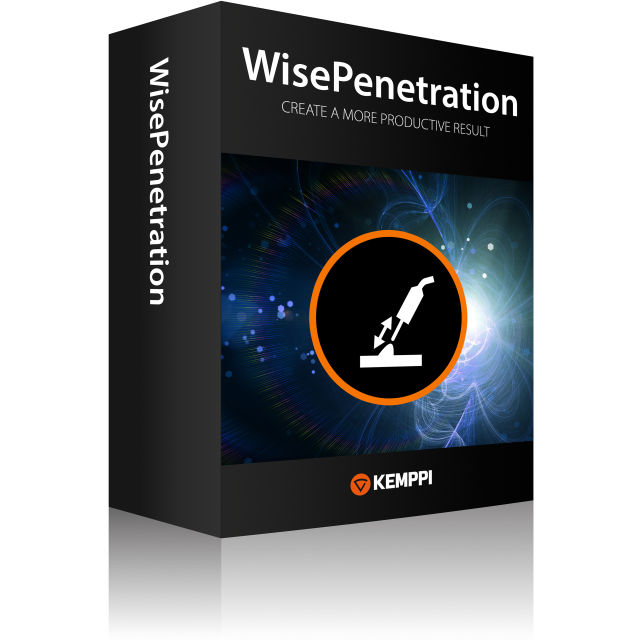 Wise Penetration
WELD WITH INVARIABLE PENETRATION EVEN IN DEMANDING CONDITIONS
WisePenetration optimized welding function is designed to keep welding current and thus penetration invariable regardless of the changes in stick-out length in manual welding.
Normally in MIG/MAG welding the power to the weld pool is changing as the welder or weld piece dictates the distance between the joint and welding gun nozzle. These deviations may result in quality issues such as lack of fusion, incomplete or inconsistent penetration, changes in weld profile and of course welding spatter.
WisePenetration solves these issues and reduces the need for post-grinding and repair work. The function prevents the current from dropping down by actively adjusting wire feeding. This helps to keep the weld mechanical properties on the desired level and prevents welding defects. The user sets the wished current level, and with the help of WisePenetration, the current level does not drop below this level when stick-out length increases.
WisePenetration welding function is available for ferritic synergic MAG welding programs. WisePenetration is an optional software product for Kemppi FastMig M, and FastMig X welding equipment, but featured as standard in FastMig X Intelligent setup.
BENEFITS
Ensured penetration even in case of:
Narrow structures where visibility of the arc is a problem
Limited visibility or accessibility
Position welding
Difficult-to-weld joints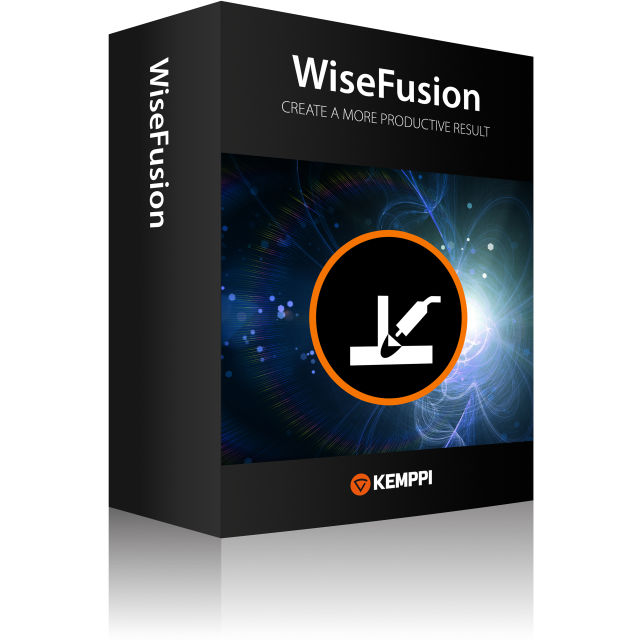 Wise Fusion
OPTIMIZED WELDING FUNCTION FOR QUALITY, SPEED AND EASE OF USE
WiseFusion optimized welding function produces a very narrow and energy-dense welding arc making welding faster and heat input lower. Focused penetration area allows the welding of narrow and deep grooves. WiseFusion results in excellent penetration without risk of the undercut. Narrower arc also facilitates weld pool control in position welding. WiseFusion ensures optimum arc length eliminating the need for constant parameter settings. Adaptive and automatic arc length regulation maintains the arc always within the short circuit boundaries and raises your arc-on time.
BENEFITS
Higher welding speed
Lower heat input resulting in less distortion and better mechanical properties of the weld
Possibility to weld narrower and deeper grooves
Excellent weld pool control in position welding
Easy to weld in all positions
Automatic arc length control granting always the right parameters
Easy to use
Uniform weld quality
Reduced Gap Technology
KEMPPI REDUCED GAP TECHNOLOGY (RGT) SOLUTION
Reducing the groove angle can add significantly to the efficiency and productivity of welding of heavy metal structures. Kemppi has developed a new solution, Reduced Gap Technology (RGT). This technology allows reliable and efficient narrow gap welding with no need for special equipment or accessories for material thicknesses of up to 30 mm. The RGT combines intelligent arc control with Kemppi's high-tech power source, wire feeder and mechanization equipment.
THE INTELLIGENCE OF RGT
At the core of Kemppi's RGT solution there is the most advanced arc control system in the field of welding. The intelligent arc control is achieved by utilizing two revolutionary application software developed by Kemppi: WisePenetration, which keeps the arc power consistent and WiseFusion, which provides adaptive regulation that keeps the arc focused and optimally short. All of this functionality is combined in WisePenetration+ function available in the X8 MIG Welder.