VIRTUAL WELDING SIMULATORS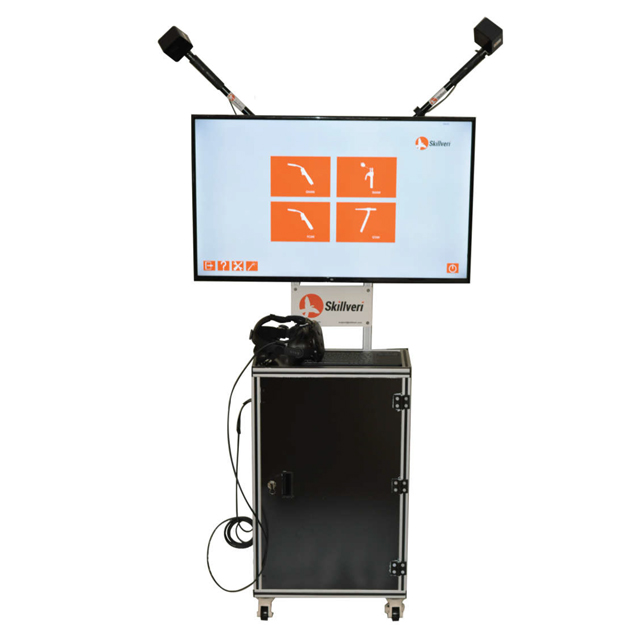 The Skillveri AURAⓇ Series of XR based virtual reality welding simulators are intended to complement and enrich traditional welding training. The simulator offers a fully immersive environment for trainees in the virtual world with a clear perception of depth, blended with a real welding gun, sparks, and molten pool ambiance based on the distance, angles, machine settings, etc.to train & improve their welding techniques.
Aura X-Max Welding Simulator– available for GMAW, GTAW and SMAW.
Pre Welding
Simulation of most welding processes available
Work piece settings for customising thickness, material etc.
Practice key hand skills – Angle, Stickout, & Speed
During Welding
Muscle memory improvement
Seamless real-virtual experience – Sag removal and other auxiliary processes simulated
Multi-pass options
Interactive live feedback
Post Welding
Cut Section analysis
Gap identifiers
Defect scores
Video playback for deeper insights
Download detailed report